By ekaterina on Nov 10th, 2016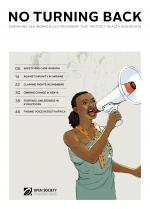 Open Society Foundations have examined sex worker-led programs that protect health and rights and have published a detailed and thoughtful report. The report describes programs in 5 countries: Kenya, Zimbabwe, Ukraine, Kyrgyzstan, South Africa. SWAN members from Ukraine and Kyrgyzstan, All-Ukrainian Charitable Organization «LEGALIFE-UKRAINE» and Tais Plus, took part in the report.  
By admin on May 2nd, 2013

February - March 2013, Macedonian civil society organizations submitted two shadow reports to the 54-th CEDAW session, one of which reflected the issues of human rights violations of sex workers.
By Natasha Boshkova, Coalition for Sexual and Health Rights of Marginalized Communities Skopje