By ekaterina on 5 Jul 2017 - 12:43
Global Fund is leaving Macedonia this year in June. It means that most of the services will be closed or reduced to minimum if the Government doesn't provide financial support. Healthy Options Project Skopje - HOPS started a  campaign for securing sustainability of harm reduction programs in Macedonia with various activities - petition, meetings with Ministry of Health, press conferences, social media campaign, a video.  The key focus are harm reduction programs for drug users, but wider focus are all programs targeting key populations - sex workers, MSM, PLWHA.

By ekaterina on 29 Jun 2017 - 18:07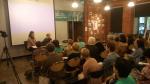 On June 24, 2017, in Moscow, "Silver Rose" took part at the Second Conference held about the violation of labour rights of vulnerable groups "Protecting the rights of vulnerable groups in the labour sphere". It was attended by over 70 people, including 29 speakers.

By ekaterina on 12 Jun 2017 - 16:57
Three men who have attacked Kemal Ördek (LGBTI activist and Chair of Red Umbrella Sexual Health and Human Rights Association)  are sentenced to 7 years and 6 months imprisonment for the attempted robbery.  The defendant, who Ördek has accused of raping her, is acquitted of sexual assault. All three defendants were sentenced for 7 years and 6 months in prison for the crime of attempted robbery.


By ekaterina on 2 Jun 2017 - 10:46
Today, on 2nd of June 2017, we mark The International Sex Workers' Day. On this day in 1975 French sex workers occupied the Saint-Nizier church in Lyon for 8 days in a desperate attempt to call attention to their worsened working conditions. On 10th June at 5 o'clock the Church was brutally raided and cleared by police forces.

By ekaterina on 29 May 2017 - 07:32
In order to improve working conditions of sex workers, the Amsterdam mayor opened a brothel that is supposed to be managed by sex workers. The new brothel, called My Red Light, occupies 14 "windows" across four buildings in Amsterdam's red light district. About 40 sex workers will be able to operate out of the premises, which are being run by a foundation called My Red Light.

By ekaterina on 15 Mar 2017 - 15:15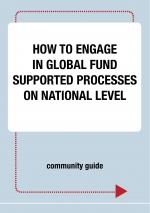 SWAN, within the Regional Platform EECA, has developed a video and community guide  on the community's engagement in Global Fund supported processes on the national level.