By yigit on 18 Jul 2018 - 07:09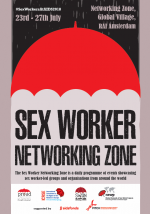 The International AIDS Conference 2018 is takeing place in Amsterdam, the Netherlands, between 23rd and 27th July 2018. 
SWAN will be present in Sex Workers Networking Zone and EECA Regional Communities Networking Zone within the framework of the campaign 'Chase the Virus, Not People'.

By ekaterina on 4 May 2018 - 11:43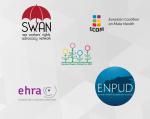 The Regional Community Networks Consortium (RCNC) of five regional networks in EECA has successfully developed and submitted a proposal for the Global Fund. RCNC undertook this step for addressing continuing and increasing growth of the HIV epidemic in EECA and the fact that the most affected by HIV populations such as drug users, men who have sex with men, sex workers, women living with HIV, transgender people and other, have strongly insufficient access to HIV prevention, support and treatment services.

By ekaterina on 26 Apr 2018 - 15:40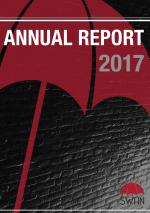 SWAN is proud to present its Annual Reports for the years 2016 and 2017. The Annual Reports highlight the activities and achievements of SWAN in 2016 and 2017. These activities include capacity building and community mobilization activities, advocacy tools and opportunities, regional projects and initiatives as well as a glimpse in SWAN major internal processes.

By ekaterina on 4 Jun 2018 - 16:13

By ekaterina on 31 Mar 2018 - 19:36
A new security application, Artemis' Umbrella, has been developed for sex workers in Finland, and can be used anywhere in the world. The app alerts a trusted contact when sex workers are in trouble, and uses location services to track the smart phone.

By ekaterina on 28 Feb 2018 - 22:19
Sex-working mother loses custody of her child. Mother is devastated by court ruling. The mother worked as a sex worker in a village in Östra Göinge, where she advertised her services via the internet. She started doing so after running into financial troubles when her son was only two to three months. She invited men into her apartment and had sex with them for money. Her earnings amounted to around 2,000-2,300 euros per month.