Tamil Nadu recognises transgenders as separate sex
A state in south India has become the country's first to recognise transgender people as a separate sex.

Activists hope the move will boost the status of transgender communities, which trace their origins back to ancient Hindu scriptures.

Presenter: Alana Rosenbaum
Speakers: Rose Venkatesan, talkshow host; Hijra activist Nagaraj; Noori, a Hijra activist

ROSENBAUM: IpadikuRose, a new talk show that's stormed the ratings in the south Indian state of Tamil Nadu. The program tackles thorny social issues like divorce and homosexuality. It's compare, 29-year-old, Rose Venkatesan, was born a man, but now lives as a woman. She's India's first transgender talk show host.

VENKATESAN: I was a girl at heart while I was a child. I would only play with girls, I would avoid the company of boys and I would play with feminine toys, feminine games.

ROSENBAUM: Transgender people like Rose have an ambiguous status in Indian society. They'reincorporated in Hindu rituals and believed by many to possess supernatural powers. But in everyday life, they're dogged by prejudice. Known as hijras, transgender people have for centuries made up a visible minority in India, but it's only now that they're receiving official acknowledgement. Last month, Tamil Nadu became the first state in India torecognise a third sex. So far, the policy change is only reflected in ration cards. When applying for government assistance, applicants can now mark their sex as transgender.
Hijra activist Nagaraj welcomes the move.

NAGARAJ: It will help to raise the status because still now they didn't get any recommendations or any support from the government, they were neglected and discriminated against by the society.

ROSENBAUM: Hinduism, India's majority religion, gives hijras a God-like status. Frequently they're invited to dance at weddings and celebrations marking the arrival of a first-born. Many believe they curse guests who don't offer tips. Yet despite their ritual significance, hijras are among the most socially disadvantaged group in India. Ostracised by their families, many organise themselves into communities, which rely on begging. In big cities, it's not uncommon to see sari-clad hijras panhandling. Sex work is also a major source of income, and rates of HIV among hijras are disproportionately high, according to Noori, a Hijra activist.
Noori, herself, was a sex worker, but she gave it up to practice social work after contracting HIV.

NOORI: After diagnosis I was brave, I gave up sex work because I did not want to spread the disease. In 2001 I was the first transgender to start up a network.

ROSENBAUM: In an effort to broaden employment opportunities for transgender people, the Tamil Nadu government offers computer training to hijras.
Here in a crowded classroom in downtown Chennai, the capital of Tamil Nadu, 20 students learn about the operating systems that power call centres.
Some students say they've suffer sexual harassment at work.

HARIHARAN:They used to call me one pet name, that name used to be very bad. I couldn't even use the toilet; they used to give sexual tortures like that and all.

ROSENBAUM: Rose, the talk show host, began living as a woman three years ago after returning to Chennai from the US, where she earned a masters degree in biomedical engineering. She says her family is still coming to terms with her decision.

VENKATESAN: I was beaten up, I was thrown out of the house, I was just constantly nagged at. I had trouble every second of my life. But now it's a lotlot better, I mean they've accepted me and treat me very casually. It's just my mom that is still not ok with it; she still keeps praying to God for me to be a man.

ROSENBAUM: Rose's show airs on a mainstream Tamil language station owned by Rupert Murdoch's News Corporation. The program is free of controversy; Rose says she even receives fan mail from non-transgender people.

VENKATESAN: Yeah, they love me, they like me, and in fact women also like me because when I appear on-screen as a woman they appreciate beauty and my grace and my dresses, so I'm just seen as a woman. I mean I don't consider myself out of the mainstream, I'm very much part of the mainstream.

ROSENBAUM: But Indian audiences may have more trouble digesting another program Rose has in the works; she's pitching to networks a reality TV show about her up-coming gender re-assignment surgery.

Source: Radio Australia - Melbourne,Victoria,Australia
SWAN-TV
Quotes of the Month
What would you like to say to those who condemn sex workers?
- Do not judge the life you have never lived.
Interview with Zaneta, Slovakia 2010
SEX WORKERS REPORT
Picture of the Month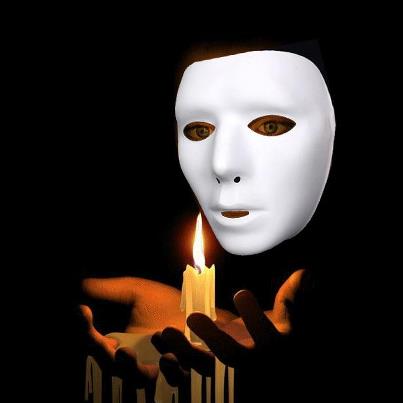 SZEXE, Budapest, Hungary. December 17, 2012.
IN FOCUS
ADVOCACY SCHOOL ARCHIVE
NEWSLETTER ARCHIVES