Mexican sex workers want place at AIDS conference
"They (Mexican health authorities) said they had no money for everyone who wanted scholarships. We are very angry," said Elma Delea, as she stood at the junction of Calle de Alfredo Chavero and Calzada San Antonio Abad, a stretch of road where transsexuals wait all night to be picked up by customers in passing cars.

Her friends nodded, citing other explanations given by organizers, such as not being able to speak English.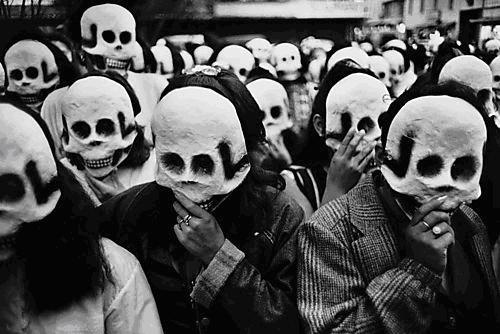 Some 25,000 people are expected at the event, which draws scientists, international agencies, government officials, non-government organizations and the media.

But people most at risk of the disease, such as sex workers, homosexuals and intravenous drug users, are least visible. Most are poor and cannot afford registration fees.

"The conference is a place to exchange opinion but now, only those in power have a say," said Elvira Madrid, an activist working for the rights of sex workers in Mexico City.

At one point, passengers in a passing car hurled eggs at the group standing on a street corner, narrowly missing.

"This is common. One time, some men shot paintballs at us, and it hit my thigh," said Orchidia Montenegro, as her colleague Martha de Juarez nodded in agreement.

SHUNNED IN HOSPITALS
Those infected by HIV say they are shunned in hospitals.
"We are told to stand far away and open our mouths from three feet away," said another sex worker. "And when they do examinations, they use the same tools without disinfecting first."

The AIDS virus infects 33 million people globally, 1.7 million in Latin America. In Mexico, $23 million was spent on keeping blood safe in 2005 and $5 million on prevention and care among men who have sex with men, but less than $1 million on sex workers.

"Interestingly, although prostitutes are considered to be victims, they are also viewed as wanton, debauched and morally weak," reads a UNAIDS report on sex workers.

Delea, who had been hoping to speak at the conference, said it was important for society to acknowledge sex workers, starting with the police, who often detain prostitutes when they find them with condoms. This makes it harder for the workers to practice safe sex.

"We also want the government to reduce prices on HIV drugs, which are 13 times more expensive than in Brazil, Guatemala and Honduras," said Delea, who heads the sex worker group Angeles en Busqueda de la Libertad or Angels In Search of Freedom.

Prostitution is illegal in Mexico but widely tolerated everywhere from grimy street corners to swanky brothels. Police can easily be bribed to turn a blind eye to sex workers.

Delea's group wants to coach women on how they can protect themselves when customers refuse to use condoms.

"We have to be very creative when using condoms. We have to start looking at them as tools of eroticism instead of disease prevention," said transvestite sex worker Chrisna.

"We are able to put condoms on our customers with our mouths without them even knowing, so that they even think we have swallowed their semen. But we have it in a bag to go," she said with a laugh.
Source: Reuters, UK