global $base_url; global $language; // print link $link = $node->links['print_html']['title']; $url = $base_url . '/' . $language->language . '/' . $node->links['print_html']['href']; $att = $node->links['print_html']['attributes']; $print_link = l($link, $url, array('external'=>TRUE, 'attributes'=>$att, 'html'=>TRUE)); // email link $link = $node->links['print_mail']['title']; $url = $base_url . '/' . $language->language . '/' . $node->links['print_mail']['href']; $att = $node->links['print_mail']['attributes']; $email_link = l($link, $url, array('external'=>TRUE, 'attributes'=>$att, 'html'=>TRUE)); // language link -- currently only works for EN & RU $lang_name = ($language->language == 'en') ? 'ru' : 'en'; $trans = 'node_translation_' . $lang_name; $link = $node->links[$trans]['title']; // resize image $img = substr($link, 0, strpos($link, 'width')); // . 'width="16" height="12" />'; $url = $base_url . '/' . $lang_name. '/' . $node->links[$trans]['href']; $att = $node->links[$trans]['attributes']; $language_link = l($img, $url, array('external'=>TRUE, 'attributes'=>$att, 'html'=>TRUE)); // new comment link $link = $node->links['comment_add']['title']; $url = $base_url . '/' . $language->language . '/' . $node->links['comment_add']['href']; $fragment = $node->links['comment_add']['fragment']; $att = $node->links['comment_add']['attributes']; $comment_link = l($link, $url, array('fragment'=>$fragment, 'external'=>TRUE, 'attributes'=>$att)); // author & creation date $author = strtoupper($node->name); $date = date('M jS, Y', $node->created); $byline = 'By ' . $author . ' on ' . $date; ?>
Bulgaria: Postcard campaign, distribution of Declaration of Rights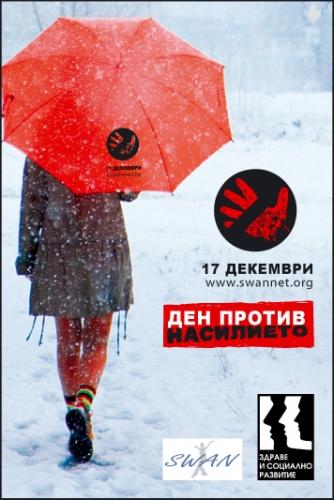 Says Angelina Polyanska from HESED: "Campaign targeted street and indoor sex workers, their clients, and national and international partner organizations and institutions.

We distributed post cards with messages against violence to sex workers and suggested to give them further to their clients.  We also distributed various leaflets and brochures: HIV and human rights-now more than ever, The Red Umbrella history, European declaration of sex worker's human rights, etc.
December 17 provided an opportunity to distribute the same materials to our partner organizations.  Last but not least, we distributed red umbrellas to sex workers" says Polyanska.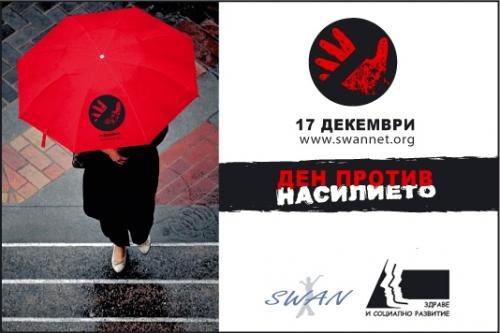 Besides sensitization of sex workers and clients, one of the successes of this year's campaign was increased interest from partner organizations. Some of them expressed willingness to participate in next year's December 17 campaign.

Postcards distributed in the Bulgarian campaign are available here and here.
For more information: Tsvetelina Oreshkova,