PRESS RELEASE!
SWAN-Sex Workers' Rights Advocacy Network in Central and Eastern Europe and Central Asia
Rights Groups: Universal Declaration on Human Rights Applies to Sex Workers
Sex workers' rights are human rights, say human rights groups in 15 countries
Budapest, December 10, 2007
Today is the Human Rights Day.
On December 10, 1948, the General Assembly of the United Nations adopted and proclaimed the Universal Declaration of Human Rights, "as a common standard of achievement for all peoples and all nations".
The Declaration says that:
"All human beings are born free and equal in dignity and rights."
"Everyone has the right to life, liberty and security of person."
"No one shall be held in slavery or servitude; slavery and the slave trade shall be prohibited in all their forms."
"No one shall be subjected to torture or to cruel, inhuman or degrading treatment or punishment."
"All are equal before the law."
On this occasion rights groups in 15 countries call on their governments to protect human rights of sex workers.
The groups, members of SWAN – Sex Workers' Rights Advocacy Network - are collecting signatures on a petition demanding stop to abuses against sex workers. Sex workers are human beings they say, and the Universal Declaration of Human Rights applies to them as well.
In reality, it is often not the case: "Where sex workers face stigma, unequal access to protection of the law and unsafe work areas, they are frequently subject to physical and sexual violence: they are beaten, raped, and blackmailed by customers and pimps alike. Police does not help, but often joins in blackmailing or requesting sexual services. Police uses condoms found on sex workers as evidence against them, in this way discouraging their use and helping spread of HIV/AIDS" – says Aliya Rakhmetova, the SWAN Project Coordinator in the Hungarian Civil Liberties Union.
Sex workers are increasingly banned from the inner city centers and forced to deserted and dark outlying areas, where they are even more vulnerable to violence by pimps and customers.
The petition "Rights, not Violence" was launched on December 1, World AIDS Day, making symbolical connection between violation of human rights of sex workers and spread of AIDS.
Research shows sex workers are more vulnerable to HIV then the rest of population. In many countries prostitution is illegal. Sex workers have no access to education about HIV infection and effective prevention. They have no access to HIV testing, free condoms, medical treatment or counseling. HIV infection is often a result of violence: sex workers are forced to sex without condoms. In such circumstances police is more often additional burden then help.
Signatures are collected in Albania, Bulgaria, Czech Republic, Hungary, Kazakhstan, Kyrgyzstan, Latvia, Lithuania, Macedonia, Poland, Romania, Russia, Serbia, Slovakia, Ukraine, Warsaw, and internationally on http://www.PetitionOnline.com/swan15/petition.html.
In a week of action between December 10 and December 17, the rights groups will distribute The Declaration of the Rights of Sex Workers on the streets and squares in their countries, and hand the Petition to the respective governments.
(end)
NOTES FOR THE EDITOR:
For more information please contact:
Aliya Rakhmetova, SWAN Coordinator,
Hungarian Civil Liberties Union,
Tel. +36 70 211 7377; Email: sexwork@tasz.hu, Web: www.swannet.org
SWAN is a project of the Hungarian Civil Liberties Union, HCLU, www.tasz.hu
SWAN Members:
Aksion Plus, Albania, www.aksionplus.net
HESED, Bulgaria, www.hesed.bg
Bliss Without Risk, Czech Republic, http://www.rozkosbezrizika.cz/01_htm/100_ENGLISH.htm
MPEE, Hungary, www.prostitualtak.hu
Kovcheg, Kazakhstan, fsz@mail.ru
Tais Plus, Kyrgyzstan, gkurmanova@yandex.ru
Dia+Logos, Latvia, dialogs@diacentrs.lv
I Can Live, Lithuania, www.galiugyventi.lt
HOPS, Macedonia, www.hops.org.mk
Tada, Poland, www.tada.pl
ARAS-Romanian Association Against AIDS, Romania, www.arasnet.ro
Humanitarian Action, Russia, www.humanitarianaction.org
Siberian Initiative, Russia, http://www.sibin.ru
Jazas. Serbia, www.jazas.net
Odyseus, Slovakia, www.ozodyseus.sk
All Ukrainian Association on Harm Reduction, Ukraine, www.uhra.org.ua
The Declaration of the Rights of Sex Workers is available in:
English РУССКИЙ Français Deutsch Español Norsk Italiano Македонски Ελληνικά Srpski Slovensky Кыргыз Shqip Български Český
You can download the press release in word format here!
SWAN-TV
Quotes of the Month
"We had nowhere to sleep. There were two wooden benches. We sat on the floor, it was wet, people would urinate as we were sitting there, like cattle. I didn't have any air to breathe. When I asked for a doctor, they said there is nothing wrong with you. When I remember that image, I get very upset. Terribly."
SEX WORKERS REPORT
Picture of the Month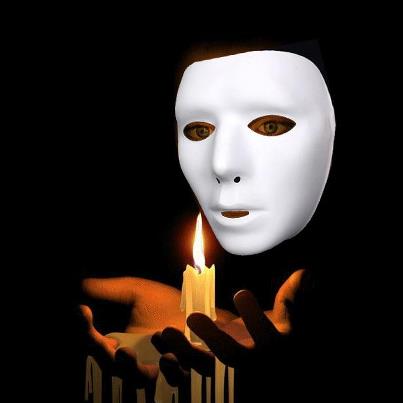 SZEXE, Budapest, Hungary. December 17, 2012.
IN FOCUS
ADVOCACY SCHOOL ARCHIVE
NEWSLETTER ARCHIVES