By yigit on Jan 14th, 2019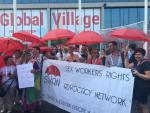 The SWAN Strategic Plan 2018-2020 outlines the mission, values, goals and strategies of our network.
By yigit on Nov 20th, 2018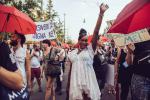 Between 23rd and 27th July 2018, more than 120 sex workers from more than 25 countries attended the 22nd International AIDS Conference (AIDS2018) in Amsterdam, the Netherlands. The bi-annual International AIDS Conferences are the largest global gathering of HIV academics, implementers, policy makers, people living with HIV and those most affected by HIV, including sex workers.