By maria on Sep 18th, 2015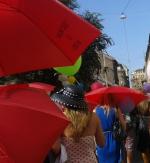 On September 17 The Association of Hungarian Sex Workers (SZEXE) celebrated its 15th anniversary. Balloons, red umbrellas,  birthday cakes and positive atmosphere of the celebration were combined with discussion of the situation of sex workers in Hungary and work SZEXE does for sex workers rights.

By maria on Jun 30th, 2015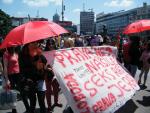 For the first time "Sloboda Prava" participated in the march "Zone free from hatred" that took place on June 27, 2015 in Belgrade on the International LGBTQ Pride Day.