By ekaterina on Nov 30th, 2017
To mark World AIDS Day 2017, SWAN and ICRSE, two regional networks for sex workers' rights in Central and Eastern Europe and Central Asia join individuals, organisations and other networks in uniting in the fight against HIV globally, and remembering those who have died from AIDS-related illnesses. Together, SWAN and ICRSE are publishing this joint statement to continue to highlight the key issues sex workers face in relation to health and HIV. We invite sex workers and allies in our region to join us in marking #WorldAIDSDay by including these HASHTAGS on social media and help us raise awareness of the importance of sex workers' rights in the fight to end HIV and ensuring nobody is left behind!
By maria on Dec 5th, 2015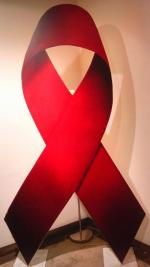 On December 1, 2015 a number of SWAN members joined the commemoration of the World AIDS Day.