2nd of June - International Sex Workers' Day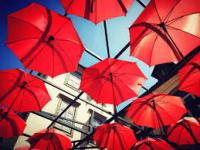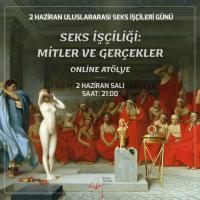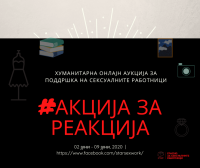 Their voices were heard internationally, drawing media attention and sparking a strike amongst sex workers in France that lasted for 8 days. Since then, 2nd of June is celebrated every year as International Sex Workers' Day and accepted as the start of the modern sex workers' rights movement. 

During the occupation of the church sex workers demanded better living conditions, end to discrimination, arrests and harassment by the police, proper protection from perpetrators of violence and equal access to justice. After 45 years, even though sex workers are still heavily criminalised, face stigma and discrimination every day and are denied basic human rights, sex workers' rights activism persists and the sex worker community is showing its resilience. Our need for justice and equality is urgent!

Every year sex workers' rights organisations mark this day with various events. Although the current pandemic is making organising even more difficult, sex workers still find ways to connect with their communities and vocalise their demands. 

Here are some of the events organised by SWAN members:

Legalife-Ukraine published a manifesto explaining their position and highlighting their demands.

Red Umbrella Sexual Health and Human Rights Organisation in Turkey is organising a webinar, 'Mhyts and Facts about sex work'.

STAR – The first sex workers collective in the Balkans in Macedonia is organising a humanitarian online auction "ACTION FOR REACTION" The charity event is organised in order to show solidarity and help our community, which is undoubtedly affected by COVID-19 pandemic.

Sex Worker Forum in Russia published an open letter to the President of the Russian Federation and other senior officials of state power and administration, asking them to reconsider their attitude to the provision of sexual services and to abolish the criminalisation of sex work.

The list of events will be updated throughout the day.