CEDAW shadow report on the status of sex workers in Serbia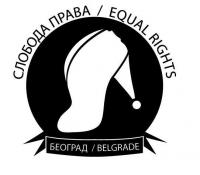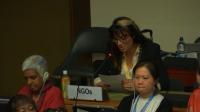 The report highlights the violence and rights violations experienced by sex workers since 2016 when Serbian government criminalised both selling and purchase of sexual services. The twice longer prison sentences and administrative fines which go up to 1300 EUR impose huge financial burden to sex workers, and influence work and health choices. It also shows that criminalisation of clients, actually increased violence perpetrated by violent individuals acting as clients.
During the Oral Statement given in front of CEDAW Committee, Kristina from Equal Rights clarified:
"Criminalisation of our clients and constant fear of being arrested, push us to work in hidden or remote locations that are dangerous, reduces our negotiation time and power, and exposes us to risks of violence, robbery of various perpetrators. Additionally, because we and our work are criminalised, we fear of self- incrimination when reporting violence to police. So in most cases we don't report it."
Further, the report highlights the stereotypes, prejudices and huge stigma in Serbian society against sex workers, especially toward Roma or Trans sex workers. Such stigma is furthermore reflected in non-equality before the law and due process, when having an administrative record or 'being known as sex worker' to police are allowed as evidence and possessing a condom is treated as evidence of sex work. During arrests, sex workers are often physically forced to confess, are not informed of their rights, are extorted and blackmailed.
In addition, in this report, as a way to improve status of sex workers in Serbia, Equal Rights recommends to:
Repeal Article 16 of Public Law and Order Act in order to open discussion on reviewing other laws and policies related to sex work/trafficking in persons with the aim of full decriminalisation of sex work.
Cease use of Article 184 of the Criminal Code, which criminalises mediation for prostitution, to prosecute sex workers who associate to addresses safety and stop conflating cases of human trafficking with sex work.
Ombudsmen and ombudswomen for human rights should urge the government and the LGBT community to include and support Roma trans sex workers and ensure government policy to advance the human rights of LGBT individuals are inclusive of Roma trans sex workers.
Make sensitisation training mandatory for members of the judiciary and other public officials working with vulnerable communities.
Immediately cease police practices of:
Using seizure of condom as evidence,
Arbitrary detention based on attempt to engage in sex work, and
Arrests based on having an administrative record.
Although Committee didn't recognised the overall problem with full criminalisation of sex work, nor addressed criminalisation of clients as part of the problem, the shadow report, oral statement and engagement of Equal Rights notably led the CEDAW Committee to express concern that "Women in prostitution are punishable under article 16 of the Public Law and Order Act (prostitution) by fines of up to 150,000 RSD (1300 EUR) and imprisonment of up to 60 days;"
Additionally, The Committee recommends that the State party:
"Repeal article 16 of the Public Law and Order Act and ensure that women in prostitution are not criminalised by the laws, including the Public Law and Order Act; provide exit programs and alternative income-generating opportunities for women who wish to leave prostitution;"
We hope this recommendation will be taken seriously by Serbian Government, and we wish strength and success to Equal Rights in advocating the repealing of this damaging law, and opening discussion for full decriminalisation of sex work in the country.
Participation of Equal Rights to 72nd CEDAW Session was financially supported by NSWP, and technically supported by NSWP and SWAN jointly.
Full shadow report you can read here.
Concluding Observations for Serbia you can read here