ICRSE, SWAN and Red Umbrella Athens/Positive Voice Organised Community Mobilisation Training in Greece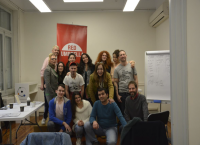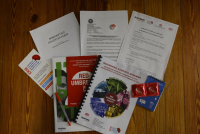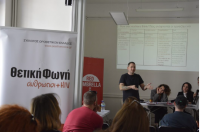 ICRSE, SWAN and Red Umbrella Athens/Positive Voice, organised a 3-day community mobilisation training between 5-7 February, in Athens.
The goal of this training was to empower the sex workers' movement in Greece, to advocate for the decriminalisation of sex work by highlighting the problematic nature of the Swedish model and help develop a strong network of allies against it.
The training provided a comprehensive introduction to the different directions legal frameworks have on sex work, their impact on sex workers lives, advocacy examples of the sex worker's rights movement globally and the legal situation in Greece. At the same time, this workshop aimed to open up a space for dialogue amongst community members and relevant stakeholders, gather their input and encourage the participants to engage in an action planning process.
Lastly, policymakers, political party representatives, media representatives and various stakeholders were invited to attend a press conference after the 3-day training in an attempt to increase their awareness on the rights of sex workers and highlight the urgent need for legal reforms.