Kyrgyzstan: The Overall Results of the "Filling in the Gaps" Project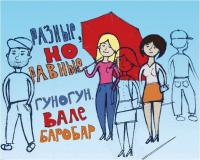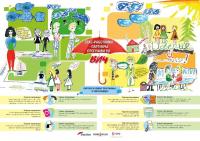 The aim of the project is to reduce stigma and discrimination based on HIV, tuberculosis and sex work inside a community and between communities. This will allow the sex workers in need to start antiretroviral treatment and tuberculosis services. Within the project several information materials were developed in partnership and with participation of sex workers:
Booklet "Healing as Буклет "Treatment as Prevention. Do We Need to Test Ourselves for HIV?"
 on the way how a decision to test oneself for HIV is made. 
Booklet 'Different but Equal 
on the way how to decrease stigma and discrimination inside a community. These bookles are available now in four languages: Russian, Kyrgyz, Uzbek and Tajik.
Poster "Sex Workers are Partners of HIV Programs"
 on promotion of a community approach in the HIV programs. The aim of the poster is to demonstrate the difference in the attitude towards the sex workers as customers, and as partners. Partnership relations arethe basis for effective programs and trully significant partnership of communities in such an activity.