In Memory of Laura Feer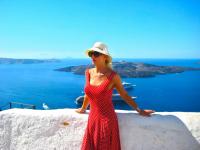 Sex Workers Rights advocacy Network (SWAN) mourns the untimely death of our dear friend and colleague Laura Feer.
Laura was a community leader, an activist, borderless and free-spirited. She was an initiator, founder and driving force of STAR, the first sex workers led group in South East Europe and the first one who believed that positive changes are really possible.
Laura Feer died in Toronto, Canada 29th February, 2016.
Her compassion, understanding and courage had no limits. She was an inspiration to all of us. We are heartbroken over the loss of such a fierce and kind soul.
Our deepest condolences to her mother, brother, family and friends.
Rest in Peace, Laura. Your legacy will live on.