New UNAIDS strategy calls for decriminalization of sex work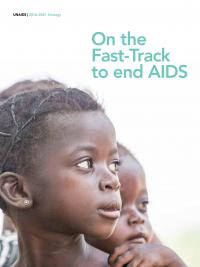 On 11 of August 2015 in Dublin at the International Council Meeting, Amnesty International voted to adopt policy that would decriminalize all aspects of adult consensual sex work, while still classifying coercion into sex work or having sex with a minor as a major human rights violation.
As stated in the UNAIDS strategy, stigma and discrimination against key populations is a major contributor to high HIV prevalence among them and linked to lower access to health care and housing.
Evidence-based analysis also indicate that decriminalization of sex work could prevent people from acquiring HIV through combined effects on violence, police harassment, safer work environments and HIV transmission pathways.
A wave of discriminatory legislation related to sexual diversity, sex work, drug use and mandatory HIV testing risks enhancing barriers to HIV services for key populations in Eastern Europe and Central Asia.
Globally, gay men and other men who have sex with men, sex workers and their clients, and people who use drugs and their sexual partners are associated with an estimated 40–50% of adults who acquired HIV in 2014. HIV prevalence among sex workers is on average 12 times greater than the general population. In several southern African countries, more than 50% of sex workers are living with HIV. Transgender women are up to 49 times more likely to be living with HIV than other adults.
The number of new HIV infections in eastern Europe and central Asia began increasing towards the end of the last decade, largely driven by vulnerability to HIV among people who inject drugs and their sexual partners.
Only 19 % of total number of people living with HIV in Eastern Europe and Central Asia are receiving antiretroviral therapy (2014).
Russian Federation is still one of the countries that deport individuals once their HIV-positive status is discovered.
Autonomy and empowerment are key factors in condom use, especially for young women. Evidence shows that women with greater autonomy in decision-making are more likely to negotiate safer sex and have higher HIV-related knowledge and condom use.
The UNAIDS strategy is encouraging countries to work with service providers in health-care, work- and educational institutions to eliminate HIV-related stigma and discrimination, including against people living with HIV and key populations. To prevent and challenge violations of human rights, programmes to empower people living with, at risk of and affected by HIV to know their rights and access legal services should be brought to scale. Countries are further encouraged to remove punitive laws, policies and practices that block an effective AIDS response, including travel restrictions and mandatory testing, and those related to HIV transmission, same-sex sexual relations, sex work and drug use.