SWAN statement on World AIDS Day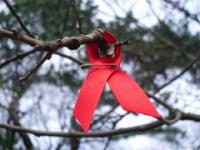 Sex workers are among the groups of people that are most affected by HIV/AIDS due to:
barriers to access health services;
lack of negotiation power for safe sex practices, seizure and destruction of sex workers' condoms, and using or threatening to use their condoms as "evidence of a crime" by police;
forced HIV/STI testing by police;
attitudes of stigma and discrimination, where those engaging in sex work are marginalized and often subjected to abuse and violence.
Therefore, one of the key elements of the global fight to address HIV related issues, is development of human right based HIV responses for sex workers. SWAN emphasize that such response must ensure:
safe working conditions for all sex workers;
removal of punitive laws which criminalize and endanger sex workers and people living with HIV;
stopping the practices of forced HIV testing;
elimination of violence and police harassment;
universal access to voluntary and confidential HIV-services and treatment for all sex workers regardless of their legal status and citizenship. This includes availability of ART drugs for all sex workers including migrants and undocumented migrants;
meaningful participation of sex workers in the development of a response to HIV/AIDS.
                                                                          Sex workers are part of the solution, not the problem!