Aksion Plus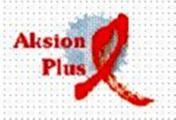 Countries
Contact Person
Genci Muçollari
Email
Links
Aksion Plus is engaged in advocacy and public awareness rising on AIDS prevention in Albania. It supports people living with HIV/AIDS, drug users and other vulnerable groups to be integrated into the society, and recruits intellectuals, youngsters, doctors, social workers, teachers and others in order to broaden support for new policy initiatives in the area of AIDS/STI prevention and treatment.
Aksion Plus is active in provision of services to people at risk of HIV infection. Although the organization got engaged with sex workers when working with at-risk groups, participation in SWAN network will be for them the first focused approach to the issues of human rights and access to public health services particular to this marginalized group. 
Since 1992, when it was established, Aksion Plus has been following two main directions in its activities:
Prevention

through advocacy, education, and communication, targeting social workers, psychologists and youngsters in high school on the issues of HIV/AIDS, drugs, and reproductive health. Awareness of general public about these problems is raised through Social Youth Center and branches of Aksion Plus in smaller towns of Albania. Peer education is one of the most important tools the organization uses to build life skills/capacities, and to modify the risky sexual behavior. 

Service and treatment

for drug users. Aksion Plus is implementing a holistic program in order to reduce harms that are related to drug use, among them HIV/AIDS/STI infection among the injecting drug users and other consequences, both individual and social. That is done through training, peer education, individual and group counseling, outreach in the drug scene, research, condom distribution, advocacy, protection of human rights, referral to other services, needle exchange, Methadone therapy, etc.
In the area of prevention,
Aksion Plus is advocating behavior change communication by lobbying policy makers, governmental officials and local authorities. An example of that is a project in which
a team of eight social workers provides education, life skills information and counseling in high schools on a daily bases. This project, initiated in 2004, is funded by ICCO, a Dutch donor.  As a result of the project promotion and lobbying with policy makers,
the Regional Directorate of Education is now replicating it to high schools in Tirana and other towns. The project is building the capacities of students, peer educators, staff members, health practitioners and other NGO members.
SIDA, SDC, UNICEF, EU are funding several other smaller projects focusing on prevention.
There are several projects focusing on service provision and treatment:
1.

     
The Center for Harm Reduction
, whose goal is t
o enhance the quality of life of drug users in Albania through improved healthy lifestyles education and behaviour change communication, by creating an enabling environment for the promotion of young people`s health and healthy lifestyles. The Center has been
financed by Soros since 2000. In the following three years it will be supported by SIDA, through UNFPA.
2.

     
Resource
Center,
as the outgrowth of the Harm Reduction Center, engaged in capacity building, extension of the harm reduction activities in other towns, advocacy and influencing policy makers pertaining to drug use.
3.

     
Methadone Maintenance
Treatment Center for 120 veteran users of heroin in Tirana. Estimates are that there are total 40,000 drug users in Albania, 8,000-10,000 of which intravenous. International Harm Reduction Development Program (IHRD) is supporting the first two pilot years of the program. It is foreseen that the local or central government will sustain it after its pilot phase.
4.

     
Development of a comprehensive model of outreach
through peer counseling for young injecting drug users, street kids and Roma. The objective of this Network of Peer Leaders is to provide Risk Counseling and Peer Education sessions on HIV/AIDS related to drug use. A comprehensive Training Curricula on Peer Outreach Activities will be developed and adopted by other national partners. This project is upported by UNICEF.
Says Genci Mucollari, project coordinator: "
Besides working with experts such as social workers, we give special attention to attracting volunteers. They are active in all the projects that Aksion Plus is implementing. This experience helps them to increase both their knowledge and skills."