Charitable Organization All-Ukrainian League "LEGALIFE"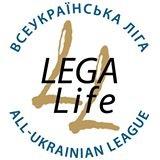 Countries
Email
Links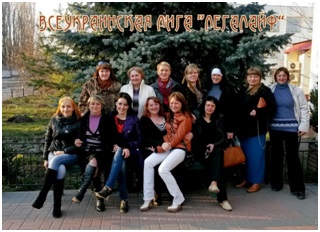 SWAN member since 2011.
Since its foundation All-Ukrainian League "Legalife" positioned itself as self-organization of sex workers. All the activities of the League was, is and will be aimed at protecting sex workers' rights and promotion of sex workers' interests. Members of the League recognize that sex workers can protect their rights and stand for them in each country and globally only if they UNITE. That is why it is so important for us to be a part of the SWAN Network that unites sex workers in the CEECA region and contributes to a change in government policy on sex work.
Mission: We, the initiative group of sex workers (IG SW), Charitable Organization "All-Ukrainian League" Legalife" mobilize sex workers in the region with support of our stakeholders in order to give the society objective information, and to lead it to recognition of sex work as work and sex workers and full members of the society through understanding.
The main issues the League "Legalife" is working with:
respect for human rights of sex workers;
solving the problems of sex workers' access to legal, social and medical assistance;
sex workers community mobilization in the region.
All-Ukrainian League "Legalife" uses the following strategies in its work:
monitoring respect for human rights of sex workers;
documenting human rights violations of sex workers by law enforcement authorities;
sex workers' rights advocacy on local and regional levels;
prevention of violations and violence against sex workers by the police and authorities;
assisting sex workers in access to quality health care;
prevention of socially dangerous diseases;
sex workers' community mobilization in the region;
providing access to sex workers to education and self-development.
All-Ukrainian League "Legalife" works at all levels: local and regional (city and region), SWs also participate in inter-regional and national projects / programs, League "Legalife" is governed by the Members' General Meeting and the Board, more than 90% of the governance are sex workers.
Today League "Legalife" is implementing:
The project of the International Charitable Foundation "International HIV / AIDS Alliance in Ukraine": publication and distribution of the "Lilith" newspaper for sex workers in the regions of Ukraine (through NGOs and initiative groups of League "Legalife")
The project supported by Mama Cash, aimed at mobilization and development sex worker community members and initiative groups in the regions of the country.Sex workers and former sex workers occupy different positions in League "Legalife" and work in its projects. The following positions are occupied by sex workers: Executive Director, Chairman of the Board, Board member, project manager, social correspondents, co-trainers, trainers, social workers, etc.