December 17 - Slovakia: press-release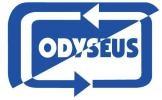 Opinion evidence of woman working in sex business
"I work in street sex business for 18 years. For few years I cooperate with NGO Odyseus, which like the only one provides program Red umbrella focused primary on female sexworkers. Red umbrella program offers special counseling, crisis intervention, information and workshops about safer sex.
They created two info-educational material about safety in working in sex business, containing tips and trick, which can save lives in extreme situations. At the same time this program helps to defend interests of women in sex business among experts. 17th December points that violence is often also commited on female sex workers. People think, that woman, who does sex for money can not be raped. Opossite is true. We experience violence regularly", says Sandra, who except that she works in sex business, also coordinates Red umbrella program.
Odyseus is one of the oldest organisations, which by social field work helps people like Sandra, who work in street sex business. According to the survey, which was taken in the field among 21 women offering paid sexual service on the street, except one, all of them experienced violence firsthand. Women on the street are often targets of attacks by various agressive people – customers or people passing by.
***
NGO Odyseus is one of the oldest organisations in Slovakia offering social field work. Since 1997 it offers low-treshold services with help from a team of experts and professional workers. It offers services mainly to drug users, street sex workers and people with HIV. In 2013 Odyseus received two awards – award from Orange foundation and international award from ERSTE foundation for social integration. You can find more information on www.odyseus.org, www.hivaids.sk, www.drogy.org.