By yigit on Aug 5th, 2019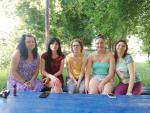 Between 11-14 June 2019 the sex worker-led organisation Legalife-Ukraine hosted a study visit by activists from Moldova.
By yigit on Jul 8th, 2019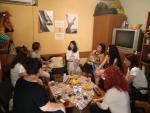 Between 1st-3rd of July, 2019, a team from HESED Initiative for Health and Social Development members from Bulgaria visited other SWAN members, HOPS and STAR-STAR in North Macedonia. This study visit was facilitated by SWAN within regional Cities Project funded by Global Fund.