By yigit on Dec 24th, 2018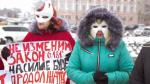 17th of December is marked by sex workers internationally as the International day to End Violence against Sex Workers to raise awareness of the violence against sex workers worldwide, demand justice for the human rights violations sex workers face and to remember the lives of loved ones.
By Aliya on Dec 24th, 2014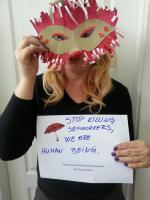 Sex workers' rights activists and groups , as well as allies and partners, from all over the world have come together on the 17th of December to mark the International Day to End Violence against Sex Workers. Members of SWAN have also joined the international campaign with public marches, street actions,, flashmobs, videos, conference and statements.