By ekaterina on May 19th, 2015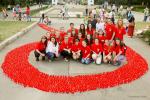 The International AIDS Candlelight Memorial Day has been held annually every third Sunday in May since 1983. On May 17, 2015 around 1200 organizations in 115 countries gathered to commemorate those who died from AIDS and to raise awareness about HIV. The official theme of the campaign worldwide was 'Supporting the future' dedicated to calling on the communities around the world to unite and demand a sustainable response to AIDS.
By ekaterina on May 8th, 2015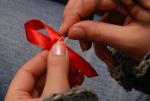 The mission of the association is to improve the quality of life of the women living with HIV, and the ones vulnerable to HIV.