By maria on Oct 2nd, 2015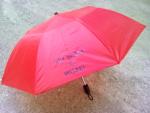 On September 18, 2015 an MP registered a draft law on the legalization of sex work in Ukraine in the Supreme Council of Ukraine without consulting with sex workers.
By maria on Sep 1st, 2015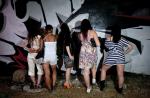 As Amnesty International adopted policy on decriminalization of sex work, the police keeps on busting more places in Kyiv where sex work is done, and more politicians and authorities start discussing legalization of sex work in Ukraine, this topic gets more public attention nowadays.
By maria on Jul 17th, 2015
Ukrainian National TV channel 24 visited Elena Tsukerman from All-Ukrainian League "Legalife" in Kiev, made a 1,5 hours interview, the journalists discussed serious topics with Elena, and they even tried to dig deeply in these topics. As a result, they have made a 4 minutes long video on the topic of legalization of sex work in Ukraine. You can see the video (in Ukrainian and Russian) here. You can read the transcript of the video in English, as well as Elena's comments below.