By yigit on Jul 8th, 2019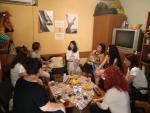 Between 1st-3rd of July, 2019, a team from HESED Initiative for Health and Social Development members from Bulgaria visited other SWAN members, HOPS and STAR-STAR in North Macedonia. This study visit was facilitated by SWAN within regional Cities Project funded by Global Fund.
By yigit on Dec 24th, 2018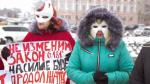 17th of December is marked by sex workers internationally as the International day to End Violence against Sex Workers to raise awareness of the violence against sex workers worldwide, demand justice for the human rights violations sex workers face and to remember the lives of loved ones.