"Shagi" (Steps) Foundation launched a new project for sex-workers "Red Umbrella"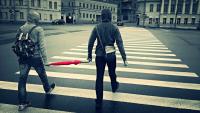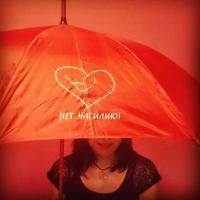 While service provision is rather aimed at the prevention of HIV and epidemic reduction among sex workers, sex workers community establishment is aimed at project sustainability after its end and peer-to-peer service provision to a wider range of sex workers, which in its turn will have a positive impact on epidemic reduction among sex workers in the future.
Within the project framework there will be also outreach work with pre-, post-, and peer counseling, HIV-testing, distribution of informative materials and means of protection during sexual contact. Both individual and group work will be used as forms of outreach work. A system of redirection/accompaniment to professionals for testing, counseling, provision of specialized medical, social and legal assistance will be organized.
Project objectives:
1. Outreach organization. Training and skill upgrading for outreach workers.
2. Sex-workers' preparation and  involvement in the preventive work.
3. Testing and counseling for the target group.
4. Community capacity development through group forms of work (self-help groups, support groups, etc.), meetings with specialists, social workers, lawyers.
5. Peer education counceling organization and implementation.
6. Partnership building with public health and social protection institutions etc. that provide counseling, testing, as well as psychological and social support. The introduction of "trusted" professionals system and redirection / accompaniment to them members of the project target group.
7. Participation in the development and strengthening of partnerships with NGOs working with sex-workers in Russia.
8. Informing about the project services via internet, social networks, friendly clinics and organizations.
Community mobilization provides effective long-term results. When we integrate "peer" sex worker consultants to the community little by little, the principle of peer education, as well as self-help and mutual aid emerge spontaneously. Volunteers and community leaders training will help to mobilize sex workers community effectively and for a longer period without further stimulation or motivation.