последние новости
By yigit on Aug 5th, 2019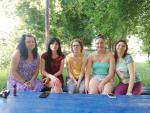 Between 11-14 June 2019 the sex worker-led organisation Legalife-Ukraine hosted a study visit by activists from Moldova.
By yigit on Dec 24th, 2018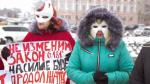 17th of December is marked by sex workers internationally as the International day to End Violence against Sex Workers to raise awareness of the violence against sex workers worldwide, demand justice for the human rights violations sex workers face and to remember the lives of loved ones.
By yigit on Nov 19th, 2018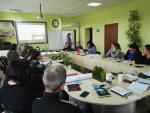 SWAN and activists Natalia Isaieva and Elena Fiskova from Legalife Ukraine organised a 4 day-long training in Balti, Moldova between 24-27th of October for service providers and sex workers with the financial support of UNFPA. The training was organised in the frame of the Fast track HIV/TB regional project (Cities project).