HIV2020: An Alternative Community-led Conference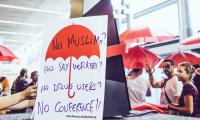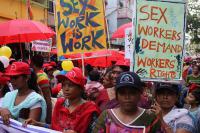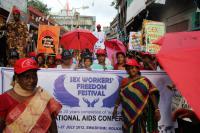 The Global Network of Sex Work Projects (NSWP), MPACT and INPUD are organising an alternative community-led conference in 2020 in Mexico between July 6-8. The conference will run concurrently with the first half of the international AIDS conference and it is organised as a safe alternative for individuals who cannot or will not enter the U.S. in 2020 or who cannot afford to attend AIDS2020.
Background
Human rights conditions in the United States of America (U.S.) have worsened, since the presidential election of Donald Trump. This is especially true for immigrants from Muslim, African, Caribbean and Latin American countries, as well as for people of color, people who use drugs, lesbian, gay, bisexual and transgender people, and sex workers. Legal travel restrictions imposed by the U.S. on sex workers and people who use drugs, will make it very difficult for our communities to enter the country.
Against the recommendations of community advocates worldwide, including the national networks of people living with HIV in the U.S., the International AIDS Society (IAS) chose the U.S. as the site for its next International AIDS Conference in 2020.
You can find more information here.
Some of the topics that will be focused on during the conference are as below:
• COMMUNITY-LED RESPONSES TO HIV • FUNDING AND SERVICE DISPARITIES • SEXUAL AND REPRODUCTIVE HEALTH AND RIGHTS • UNIVERSAL HEALTH COVERAGE • DECRIMINALIZATION OF HIV TRANSMISSION, EXPOSURE, AND NON-DISCLOSURE, DRUG USE, HOMOSEXUALITY, AND SEX WORK • GENDER EQUITY AND TRANS INCLUSION • ECONOMIC AND RACIAL JUSTICE • ELIMINATING HOMOPHOBIA, TRANSPHOBIA, AND WHOREPHOBIA • ENDING VIOLENCE AGAINST CIS AND TRANSGENDER WOMEN, GAY MEN, SEX WORKERS, AND PEOPLE WHO USE DRUGS • COALITION WORK
You can read more about the aims of the conference here.