ILGA World Takes Position in Favour of Decriminalisation of Sex Work in Wellington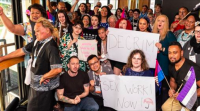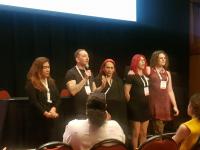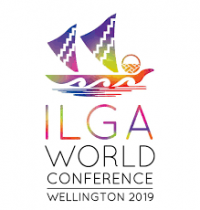 During this historical event where ILGA World also celebrated its 40th anniversary, many sex workers rights activists worked together to pass the resolution that recognises the decriminalisation of sex work as the best practice for sex workers' safety. In the final day of the ILGA World Conference, 'LGBTI activists worldwide resolved to address the stigmatisation of sex workers, including in the LGBTI movement. The resolution passed in the closing session of the conference and opposes all forms of criminalisation and legal oppression of sex workers.
The resolution was welcomed by the sex workers rights activists and sex work led organisations all around the world as well as ILGA World Management. ILGA co-Secretary General Ruth Baldacchino said: "By approving this resolution, our global LGBTI family is saying loud and clear that addressing violence, criminalisation and human rights violations against LGBTI and all sex workers must be a priority for our movement."
Luca Stevenson, the coordinator of the International Committee on the Rights of Sex Workers in Europe, said: "Amazingly proud to announce that ILGA World now fully supports the decriminalisation of sex work and inclusion of LGBTI sex workers in their organisation and movement! Let's continue to work together and learn from each other in solidarity!"
A joint statement was published by ILGA World, ICRSE and New Zealand Prostitutes Collective (NZPC) where the decision was announced.