ADVOCACY SCHOOL
In this column, SWAN News publishes articles that could help sex workers rights advocates in their daily work: how to challenge the myths surrounding sex work, how to fight abolitionists, how to work with media, communicate, create an effective message and get it across.
Tips on Using the Media for Our Purposes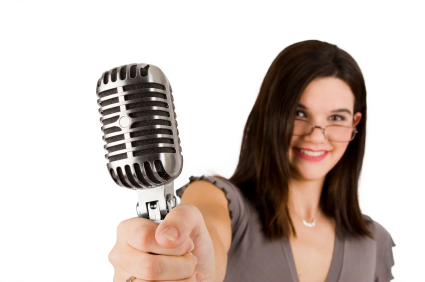 New approaches can be invaluable in sensitizing a hostile public or achieving a shift in the tone of the media coverage of sex workers. The most important factor in having good media relations and a fair coverage is to nurture good working relations with a group of journalists. But even insensitive journalists can be educated or "tamed", if we can offer them something in return for their cooperation. More

ANNOUNCEMENTS
Red Umbrella Fund's third call for applications, the first ever to provide two-year-grants to sex worker-led organisations and networks worldwide. To find out if your group is eligible for funding from the Red Umbrella Fund, please read the application guidelines.
DEADLINE FOR RECEIVING APPLICATIONS: 3 August 2014 (23:59 CEST)
PUBLICATIONS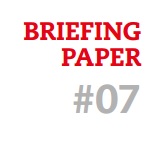 NSWP Briefing Paper
Sex Work and the Law: Understanding Legal Frameworks and the Struggle for Sex Work Law Reforms
The briefing paper describes the different legislative frameworks used to criminalise and oppress sex work and sex workers, including oppressive regulatory frameworks. It also provides insight into the language and shared principles that NSWP members use when advocating for law reforms that respect and protect sex workers' human and labour rights.
Read the paper in English here.
SOURCES
Common Human Rights Violations Experienced by Sex Workers


Prepared by Open Society Public Health Program, this document pairs common violations experienced by sex workers with relevant provisions of major human rights treaties. The violations included in this document were reported by European and Central Asian sex worker organizations and advocates, who are members of the Sex Workers' Rights Advocacy Network (SWAN).
Download PDF file in English.
Download PDF file in Russian.

SWAN-TV
To Serve and Protect. How Police, Sex Workers and People Who Use Drugs are Joining Forces to Prevent HIV
Prepared by the Open Society Foundations
SEX WORKERS REPORT
Picture of the Month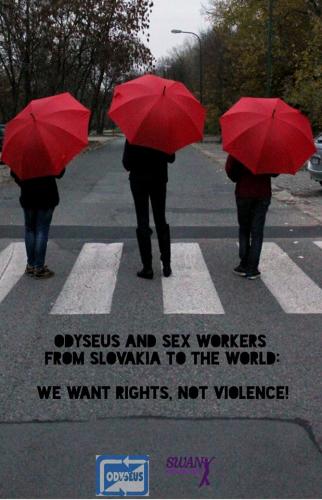 December 17, 2013 - Odyseus, Slovakia
NEWSLETTER ARCHIVES