ADVOCACY SCHOOL
In this column, SWAN News publishes articles that could help sex workers rights advocates in their daily work: how to challenge the myths surrounding sex work, how to fight abolitionists, how to work with media, communicate, create an effective message and get it across.
Tips on Using the Media for Our Purposes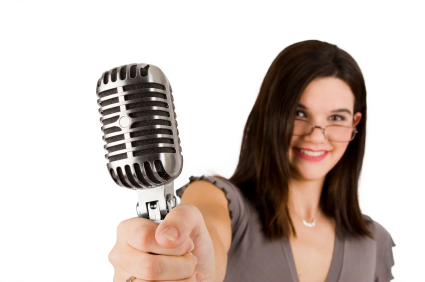 New approaches can be invaluable in sensitizing a hostile public or achieving a shift in the tone of the media coverage of sex workers. The most important factor in having good media relations and a fair coverage is to nurture good working relations with a group of journalists. But even insensitive journalists can be educated or "tamed", if we can offer them something in return for their cooperation. More

ANNOUNCEMENTS
SWAN Vacancy: part-time Project Coordinator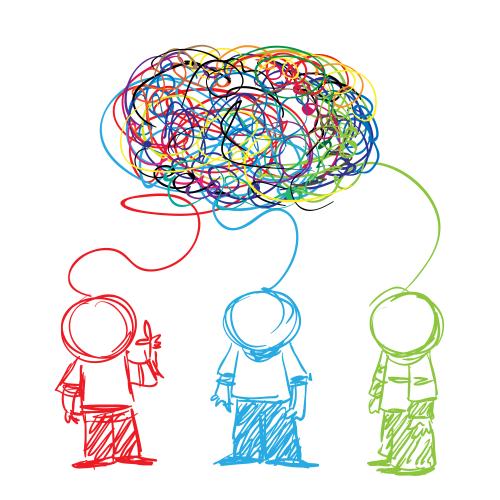 SWAN is looking for an open minded, creative and responsible candidate for the position of Project Coordinator to further develop SWAN's mentorship program to equip sex worker leaders with necessary tools for national and international activism. Read full description of responsibilities and requirements here.
Submission deadline: April 18, 2014
TAKE PART !
Tell to Members of European Parliament to
say NO to criminalization of clients of sex workers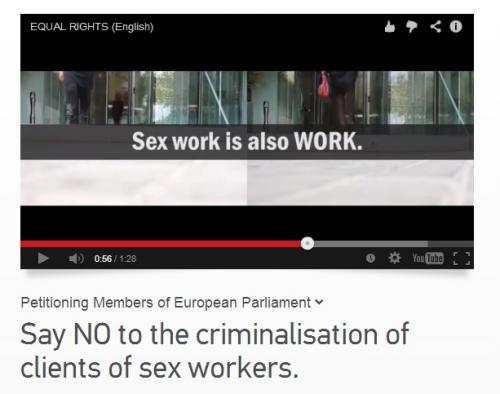 The European Parliament's Committee on Gender Rights and Women's Equality, FEMM, has approved a report that recommends criminalizing clients of sex workers. The report will be up for European Parliament vote on 27 February 2014. Sex workers are speaking out against this recommendation and call on allies in the women's, human rights, harm reduction movement (and others) to give support and speak out against the criminalisation of clients of sex workers as well. More..
PUBLICATIONS
Ukraine: June issue of LILIT now available online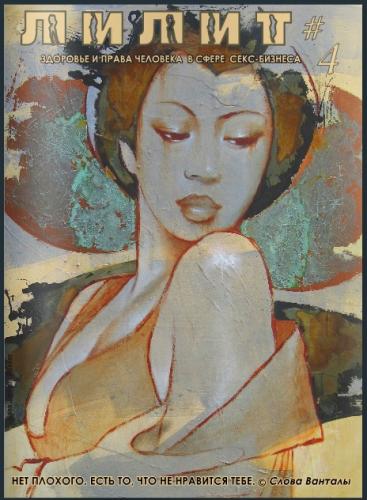 Read next issue of Lilit, a magazine by and for sex workers in Ukraine. This issue features poetry, update on national and international events, a legend about Love and Insanity and practical advice how to boost your organism's immunity. Read here in Russian.
SOURCES
Common Human Rights Violations Experienced by Sex Workers


Prepared by Open Society Public Health Program, this document pairs common violations experienced by sex workers with relevant provisions of major human rights treaties. The violations included in this document were reported by European and Central Asian sex worker organizations and advocates, who are members of the Sex Workers' Rights Advocacy Network (SWAN).
Download PDF file in English.
Download PDF file in Russian.

SWAN-TV
"Don't intervene in our bodies, identities or professions!"
Red Umbrella Association, Turkey
SEX WORKERS REPORT
Picture of the Month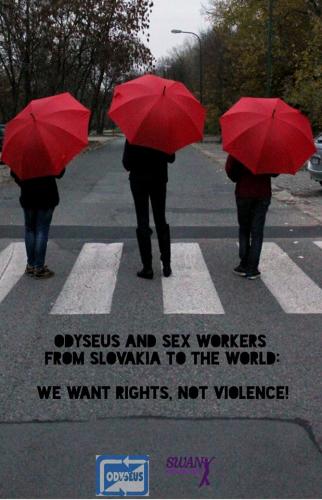 December 17, 2013 - Odyseus, Slovakia
NEWSLETTER ARCHIVES